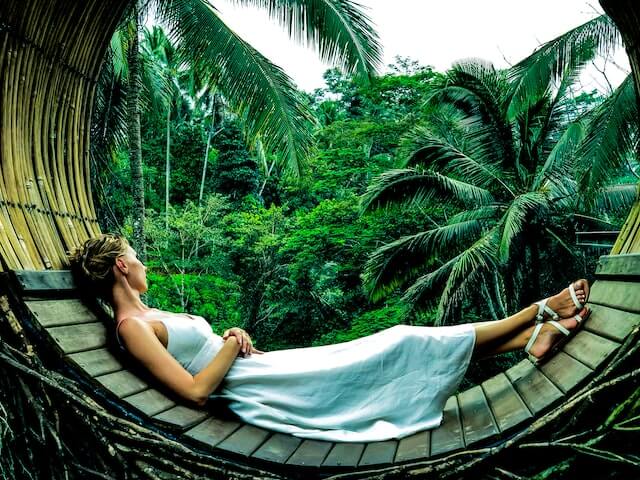 Why is Goa the ideal holiday home destination and the best investment for rental return?
It goes without saying that Goa is a popular holiday destination in India. It features a laid-back ambiance, a hippie vibe, beautiful panoramic beaches, natural calm, beach sports, and amazing parties. It's a fantastic year-round getaway. Goa is one of India's greatest, most beautiful, and most popular tourist destinations, not just for its coastlines, but also for its nice weather, lively nightlife, exquisite seafood, exhilarating water sports, and much more.
Every year, millions of tourists visit Goa, making it an attractive destination to acquire property. Given its pristine beaches, "susegad" culture, coconut palm trees, and gorgeous churches and monuments, Goa is largely recognised as a vacation spot for Indian and foreign tourists.
Goa has experienced an increase in real estate investments and acquisitions from native Indians, NRIs (non-resident Indians), PIOs (persons of Indian origin), and even foreigners looking to acquire their ideal house in Goa throughout the years.
People frequently wish to acquire rental homes or villas in Goa as long-term or short-term investments.
If you want to invest in real estate, Goa ought to be at the forefront of your list. Goa offers everything that you could desire in a vacation spot: a rich history, a tropical climate, stunning beaches, and a diverse selection of property alternatives. Furthermore, the costs of living in Goa is rather affordable when compared to other prominent Indian urban regions.
Over the last few years, investments in real estate in Goa, particularly in holiday homes have increased exponentially.
Holiday homes are generally defined as an option of accommodation that is majorly availed during holidays or vacations, for leisure. In Goa, holiday homes are fairly common, owing to its high rental and investment returns, and its lucrative vacationing environment.
Why should you invest in holiday homes in Goa?
Goa also boasts a high crime detection accuracy of approximately 86%, as well as a high affinity for crime reporting and resolution. And who doesn't want to live in a safe city, where they can sleep like a baby – for however short their stay might be?

Goa, very much like its breath-taking scenery, numerous ancient landmarks, diverse culture, and the visitors it draws, provides a wide range of investment opportunities. Plots are equally likely to be found in Goa as luxury homes or apartments in gated compounds. This makes Goa ideal for your dream house. Choose a plot, plan and build your own house, or choose an apartment in a complex with many appealing features. Alternatively, seek for a ready-to-move-in property in a prestigious neighbourhood. The decision is entirely yours!

Purchasing a holiday property in Goa makes it the ideal location for family gatherings, destination weddings, and get-togethers. Owning a holiday house in Goa is much more than just tax-free lodging over the holidays. It is a location to create a second house, to go and get away from the demands of life, to construct a retirement home, and to leave a legacy property.

Most of us have fantasies about beach houses. Goa is a treasure trove for the discriminating investor due to the availability of exquisite yet inexpensive residences facing sandy, beautiful beaches like Anjuna, Vagator, Morjim and others.

Lastly, among the reasons Goa has been successful in drawing a significant number of tourists, both local and foreign, is because it is viewed as a miniature tourist paradise. Among the many tourist destinations and countless options that are available, it is a clean, lovely place with no overpopulation, slums, poverty, beggars, law and order problems, pollution, and, most importantly, hospitable and peaceful people, all of which are essential ingredients for holiday enjoyment and rejuvenation.

The climate in Goa is pleasant all year. There is neither extreme uncomfortable heat nor extreme unpleasant cold in the summer or winter.
How can Goa yield high returns on investment?
In comparison to Indian urban cities such as Mumbai, Bangalore, and Delhi, real estate expenses in Goa are extremely affordable. This allows you to acquire holiday homes, flats, villas, or a property in a desirable position for the same price as you would in these cities. Property owners choose to invest in key cities such as Mumbai and Delhi. The majority of them are primary residences occupied by the proprietor himself/herself and are chosen for their closeness to employment, markets, schools, and other comparable facilities. These locations, however, have a low ROI. This means that housing prices in these cities' older residential areas are unlikely to climb much in the coming decades or so. Goa, on the other hand, is a developing market, which means that the investor may anticipate a significant increase in the worth of their property in the coming years. People who buy holiday properties in Goa benefit from favourable capital growth over time. Materially, if you want to reap the most out of the property, you may rent it out and reap the benefits of the increased ROI. Because of the pandemic, Goa has become an attractive location for holiday homes' investment because people have learned the value of owning a property. Purchasing a second property in Goa has been a goal for many Indians while they strive to climb the economic ladder. Because of the high volume of both domestic and international tourists, Goa has emerged as a major challenger in the real estate industry. Purchasing a house in Goa is regarded as a secure and wise financial option that assures good rental yields and resale value. Annual profits on properties in Goa might range between 12 and 16%. Another key reason why investment in a holiday home in Goa appears to be a successful decision is the comparative real estate pricing when compared to big areas in India, like Delhi, Mumbai, Bangalore and Kolkata, among other metropolitan cities.
Which areas of Goa can you look at?
Your choice of location for your dream holiday home in Goa depends upon your living preferences.

North Goa specializes in nightlife and luxury, but South Goa is known for unspoiled beaches, beautiful drives, and peace & quiet.

If you wish to revisit the past, North Goa is ideal, since it boasts Portuguese monuments such as the Basilica of Bom Jesus, a UNESCO World Heritage Site noted for its architectural styles and rich history that will absolutely amaze you. North Goa has several beaches with a hippie ambiance that are suitable for water sports such as paragliding, banana rides, parasailing, kayaking, scuba diving, and more. Vagator beach, Calangute beach, Anjuna beach, and Baga beach are among the most popular.

South Goa has various wildlife reserves that are home to a diverse range of flora and animals if you wish to discover the length and width of Goa's nature and engage in adventurous activities amidst dense woods. Palolem beach, Colva beach, Butterfly beach, and Benaulim beach are among the most popular. Every Saturday on Palolem Beach, South Goa hosts 'Silent Noise Parties'.

North Goa is known for its full-moon celebrations and beach parties that last till the early hours of the morning, while South Goa is known for its remote, rustic, and pristine shores that provide tranquil surroundings, relaxation, and natural beauty.

The most popular beach locations to put money in Goa are Anjuna, Vagator, Assagao, Siolim, and Arpora, that are ideal places with the best dining options. You may also consider Nerul, Saipem, and Reis Magos, that offer lot of greenery, and are fairly close to the Panjim or Candolim belt.

Nevertheless, if you are looking for calmer residential areas, turn towards Parra, Sangolda, Guirim, Nagoa that have begun to develop, as have Moira, Aldona, Nachinola, or even Sucorro, and Salvador Do Mundo, which are growing in popularity due to larger plot availability and being the artistic and residential hub of the vicinity.
How can we help you?
Stationed in Goa, Conrad Homes specialises in real estate, particularly, in the sale and rental of luxury villas & apartments, commercial plots and holiday homes in the area.

At Conrad Homes, real estate is not just another field of business – it is the real deal. We understand how much value it holds in someone's life, and how they want the same to be perfect. Which is why, we bring to you, investment options in real estate in cities which can get you the maximum returns.

Conrad Homes has a team of highly experienced real estate experts that are committed to providing you with quality and personalised services.

We highlight lucrative real estate investments' options in Goa for you. We are mindful of your resources, your goals regarding your investment, and your preferences. We realise that buying or selling a house is more than simply a transaction: it is a life-changing event.

Conrad Homes is the #1 realtor in Goa if you're looking to buy your dream holiday home in Goa. We are your one-stop shop for the real estate industry knowledge and assistance. We provide a clear procedure to help you make property investment decisions.

Contact us at +91 8390683603, or visit us at www.conradhomesgoa.com to know more!